Join Us for the 2022 Crosby Festival of the Arts
EVENT DETAILS
Friday, June 24, 2022
Saturday, June 25, 2022
Sunday, June 26, 2022
Crosby Festival of the Arts (CFA) is a highly recognized fine art show. Since 1965, CFA has been held at Toledo Botanical Garden (formerly Crosby Gardens), set amidst the beauty of gardens and nature.  Celebrating its 55th year, this festival is heralded as Ohio's oldest outdoor juried art festival.  As the only show of its size and caliber in our region, participating artists are received enthusiastically by 15,000 or more guests each year.
This 3-day art show not only features beautiful artwork, but great local food, drinks, live music and activities for children.

Support for the Crosby Festival of the Arts is provided by the Ohio Arts Council.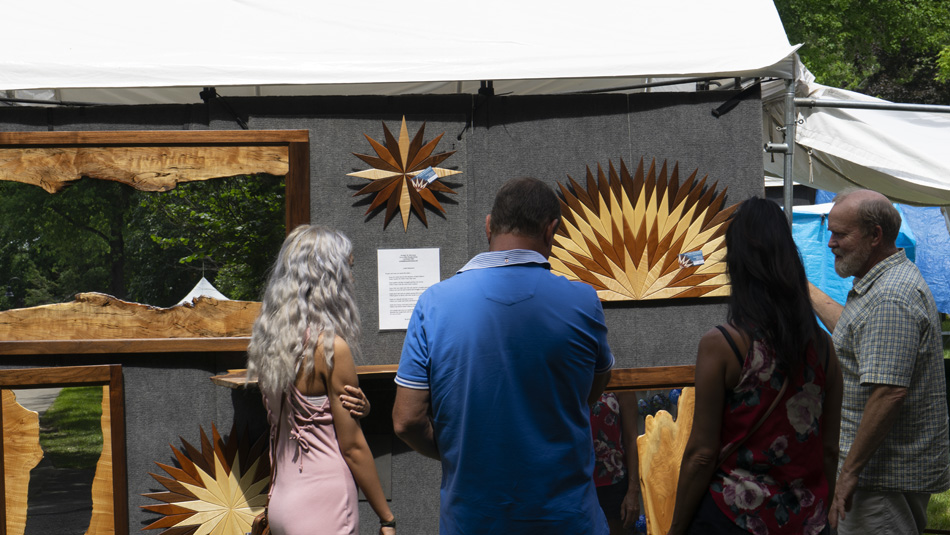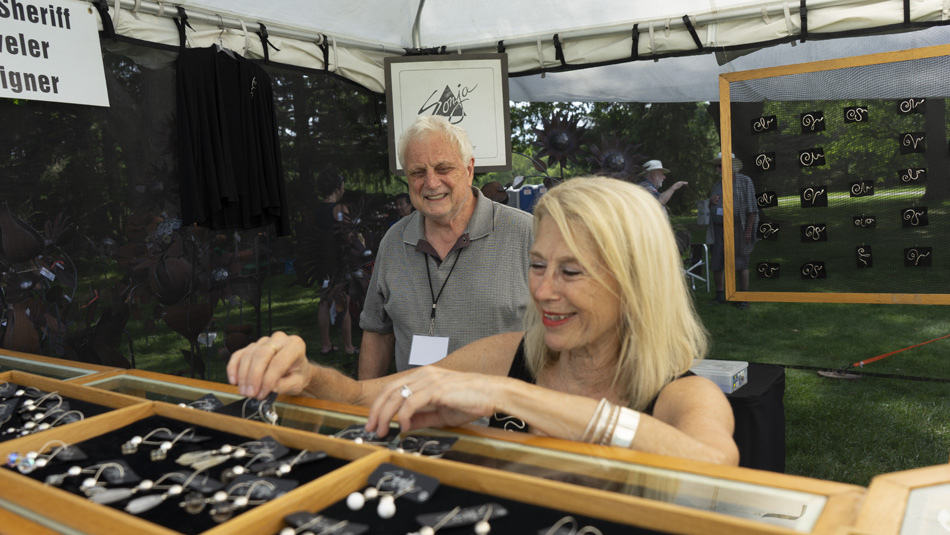 A Fun and Safe 2021 CFA
Toledo GROWs worked closely with the local health department and Metroparks Toledo to present a fun, safe event that helped us all relive our love for Crosby Festival of the Arts. To ensure the health and safety of all involved, we adopted procedures that:


Eliminated congregation points
Managed a safe number of people on site and allowed for social distancing
Established traffic patterns to safely view and purchase art
Ensured that ALL artists and patrons were safe, whether vaccinated or unvaccinated
Support for the Crosby Festival of the Arts is provided by the Ohio Arts Council.
About the Artists
Crosby Festival of the Arts is a highly selective fine art fair. We take pride in the quality of art that is presented during the weekend. Mediums accepted for CFA are: Ceramics, Fiber, Glass, Jewelry, Mixed Media, Painting, Photography, Sculpture, and Wood. A jury of artists considers each applicant's work and makes decisions on invited artists.
Artists may apply beginning in November for the following year's festival through the website ZAPPlication. Before making application, artists are encouraged to be sure their work reflects the requirements listed in the rules and regulations section of ZAPPlication/Crosby Festival of the Arts. The deadline for application each year is February 1.
Proceeds from Crosby Festival of the Arts supports Toledo Grows
Toledo GROWs
Toledo GROWs is a grassroots effort dedicated to the continued growth and success of community-based gardens in the City of Toledo and the surrounding area. As a statewide and regional leader in community gardening, Toledo GROWs offers organizational resources and technical assistance to support the development of sustainable garden projects that serve people of diverse ages and abilities.